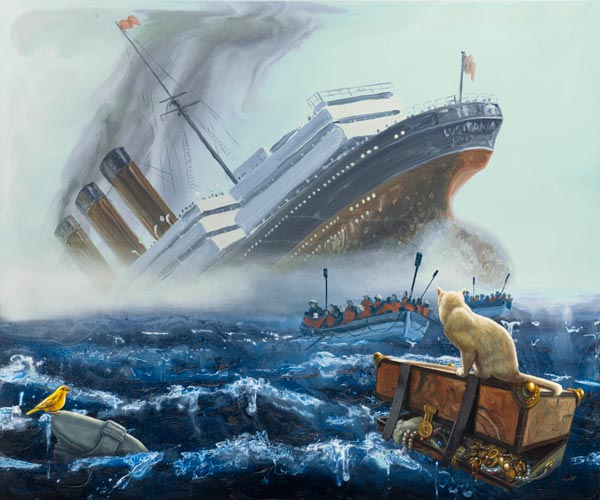 Princeton University Art Museum presents Alexis Rockman: Shipwrecks
NEW | FEATURES | PREVIEWS | EVENTS
originally published: 09/19/2022
(PRINCETON, NJ) — The Princeton University Art Museum presents Alexis Rockman: Shipwrecks, an exhibition of new paintings and works on paper that depict contemporary interpretations of historic shipwrecks while addressing current environmental crises, on view at [email protected] from September 24 to November 27, 2022.
Rockman's vibrant paintings are filled with intricate detail that illustrates the impact of human migration, trade, and colonialism on the natural world. Perhaps surprisingly, the artist minimizes the presence of people in these narratives, instead focusing our attention on the consequences of human actions and their implications for non-human life.
"Alexis Rockman's paintings evoke the grandeur of 19th-century Romantic painters such as Caspar David Friedrich and JMW Turner while presenting a unique contemporary perspective," said James Steward, Nancy A. Nasher-David J. Haemisegger, Class of 1976 , director. "They invite us to consider the interdependence of human and animal life in the context of a vast natural world that is being challenged by human behavior."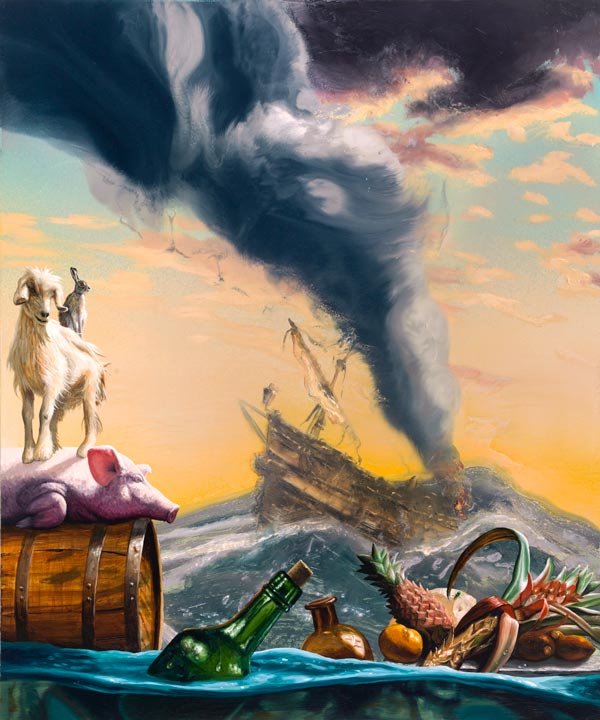 Throughout the exhibition, large oil paintings and intimate watercolors reinforce the urgency of addressing the ecological damage caused by human overdevelopment. Described as an "eco-warrior", Rockman has a vast knowledge of the natural sciences and a deep passion for environmental activism, which inform and enliven the visual language of his work.
Distinctively, Rockman's paintings consider the perspectives of all life forms. In Lusitania, based on the sinking of the British ocean liner by a German torpedo during World War I, he highlights a variety of animal life as collateral victims of human affairs. Another work, Luxborough Galley, recalls the notorious incident when the ship of that name caught fire while transporting rum from the Americas to England as part of the triangular slave trade; the artist interprets this event from the point of view of sea creatures under the waves. Rockman's dramatic portrayals of maritime history serve as metaphors for the complexities of human hubris, capitalist exploitation, and each's effects on the wider world.
Alexis Rockman: Shipwrecks is organized by Guild Hall of East Hampton, New York and presented by the Princeton University Art Museum.
Advertise with New Jersey Stage for $50-$100 per month, click here for more info
---
[email protected] is made possible by the generous support of the Virginia and Bagley Wright, Class of 1946, Program Fund for Modern and Contemporary Art; the Kathleen C. Sherrerd Program Fund for American Art; Joshua R. Slocum, class of 1998, and Sara Slocum; Barbara and Gerald Essig; and Rachelle Belfer Malkin, Class of 1986, and Anthony E. Malkin. Additional support is provided by Sueyun and Gene Locks, Class of 1959; the Human Sciences Council; and the Native American and Indigenous Studies Initiative at Princeton (NAISIP).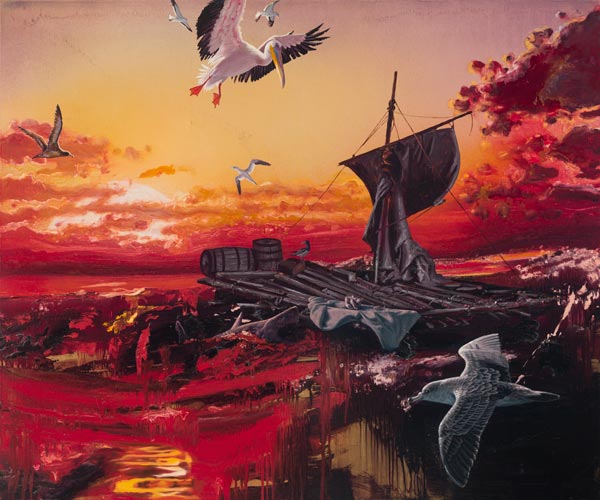 ALL IMAGES © Alexis Rockman
---
With a collecting history dating back to 1755, The Princeton University Art Museum is one of the nation's leading university art museums, with collections that have grown to include over 113,000 works of art ranging from ancient to contemporary art and spanning the globe. Committed to advancing Princeton's teaching and research missions, the art museum also serves as a gateway to the university for visitors from around the world.
The main museum building is currently closed for the construction of a bold and welcoming new building, designed by Sir David Adjaye and due to open in late 2024.
[email protected] is located in downtown Princeton at 158 ​​Nassau Street. [email protected] hours of operation are Tuesday and Wednesday, 11:00 a.m. to 5:00 p.m.; Thursday and Saturday, 11 a.m. to 6 p.m.; Friday, 11 a.m. to 7 p.m.; and Sunday from 11 a.m. to 4 p.m. Art on Hulfish, the museum's photo gallery located at 11 Hulfish Street in Palmer Square, also in downtown Princeton, is open daily. Admission to both galleries is free.
Please visit the Museum's website for digital access to the collections, a diverse portfolio of programs, and details on visiting our downtown galleries. The Museum Store in Palmer Square, located at 56 Nassau Street in downtown Princeton, is open daily, or shop online at www.princetonmuseumstore.org