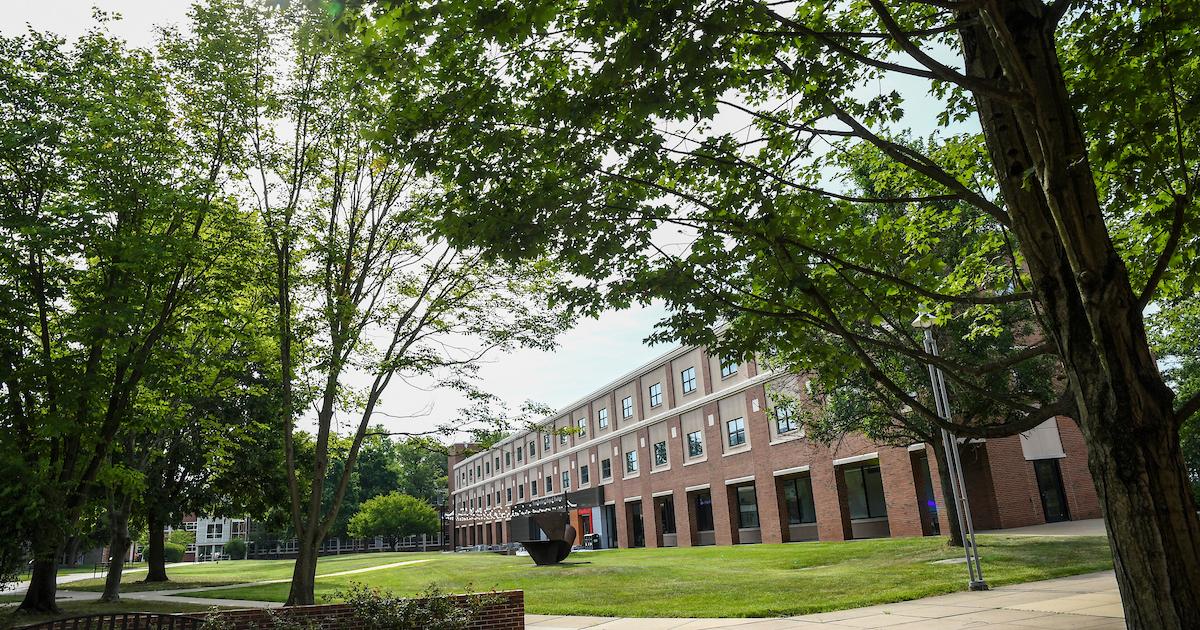 NJBIZ Appoints Former Rider Student to "Forty Under 40" List
David J. DiStefano '07 recognized for his leadership
David J. DiStefano '07, who received an MBA from Rider, won the NJBIZ Forty Under 40 award in 2021 as one of the state's successful business leaders.
DiStefano is president of the New Jersey region and senior senior vice president of First Bank. He was recognized at a virtual awards ceremony on September 30.
"From the early days of community banking, David has brought the First Bank slogan to life: Personal Bankers, Real Relationships," said Patrick L. Ryan, President and CEO of First Bank.
During DiStefano's tenure, the commercial lender recorded a compound annual growth rate of 44% of total assets. To foster growth, DiStefano reorganized its lending team, which includes 16 business relations managers, as well as team members associated with the retail branch network. In 2020, his team increased net loan growth by $ 80 million and net deposit growth by $ 100 million in the New Jersey area, excluding any activity related to the check protection program of federal government payroll.
DiStefano also believes in giving back. He received the New Leaders in Banking Award from the New Jersey Bankers Association for his accomplishments and community service. He has assisted the Allentown Village Initiative with revitalization projects and created a network for other young professionals in various organizations, including the Princeton Mercer Regional Chamber of Commerce.
Rider's 36-credit MBA program offers several career-focused concentrations to give students the opportunity to customize their degree and receive specialized training based on their area of ​​interest. To help balance study with your commitments, the AACSB accredited program is offered in in-person and hybrid evening classes, as well as online.
In addition to his graduate studies at Rider, DiStefano also obtained a BA in Accounting and Finance from Franklin & Marshall.