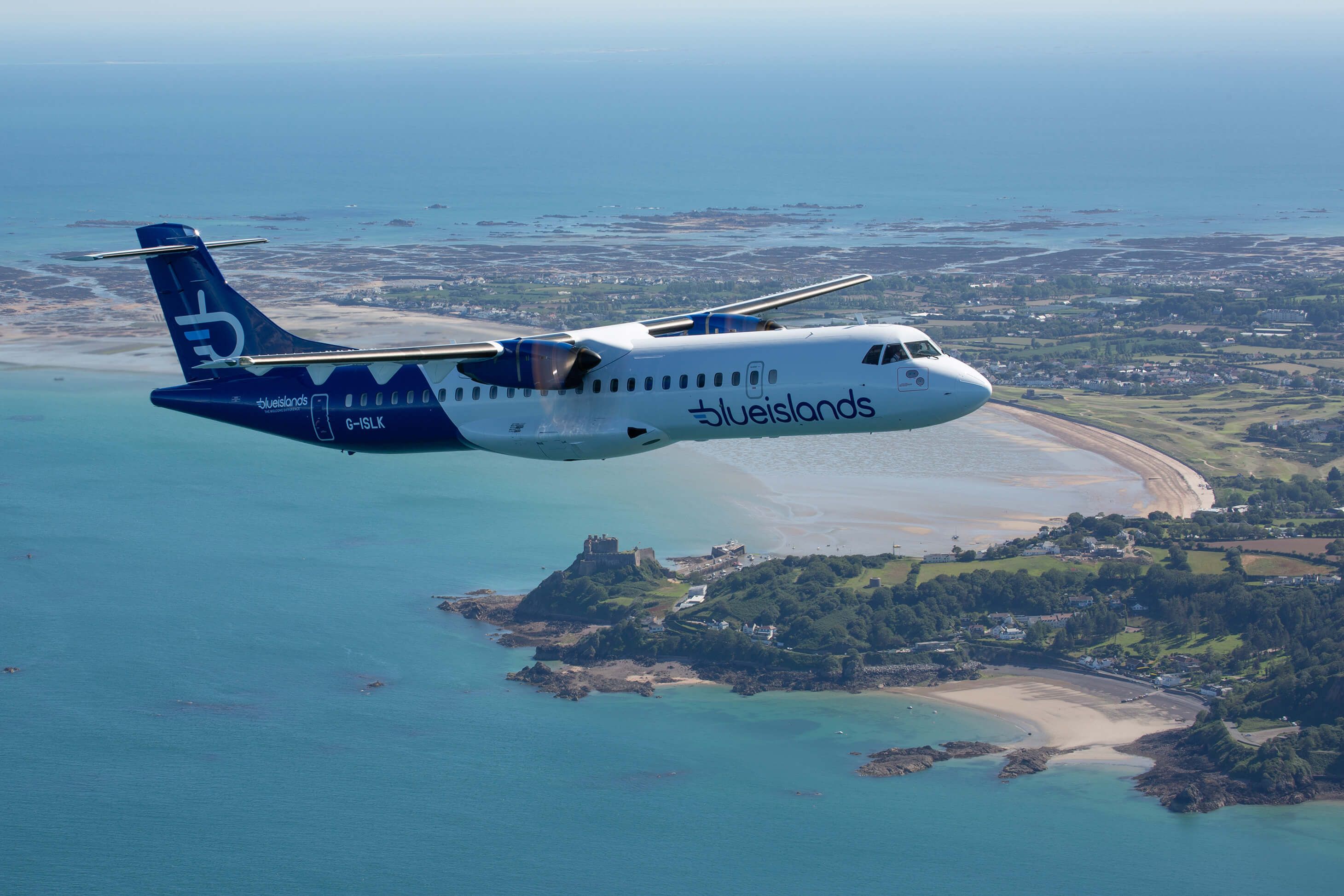 Flights Jersey Blue Islands Eyes – Isle of Man
The Channel Islands, the Channel archipelago near the French coast of Normandy, is home to a population of 171,000 and its local airline blue islandsis considering a direct connection between Jersey Airport (JER) and Ronaldsway Airport, Isle of Man (IOM).
The Channel Islands and the Isle of Man are both crown dependencies of the United Kingdom, meaning they are self-governing. Currently, to travel between the two, flights are required via London or Birmingham. However, Blue Islands decided to ask for local feedback if the service is viable.
Source: Blue Islands, via Facebook
Journey between the two dependencies
Companies were asked how often they travel between the two dependencies, given that currently, when connecting flights are required, it can take up a large part of the working day. Blue Islands Commercial Director Tom Barrasin said:
"Many businesses operate in Jersey and the Isle of Man. The survey is designed primarily to better understand business travel needs by collecting data on current behaviors and propensity to travel, to determine if a viable and sustainable route could be restored.
Current connections with the blue islands
Blue Islands operates a modest route map serving key destinations for Channel Island residents and businesses. First and foremost, connecting the islands of Guernsey (GCI) and Jersey, then connecting the two airports at Southampton (SOU).
The other destinations are Dublin (DUB), Bristol (BRS), Exeter (EXT), Birmingham (BHX), East Midlands (EMA), Norwich (NWI) and the new French destination Rennes (RNS).
Through its codeshare partnership with Loganair (LM), destinations to the north are also offered with connections in Southampton, to Newcastle (NCL), Glasgow (GLA) and Edinburgh (EDI).
Source: Blue Islands
A slice of Channel Island history
Given the unique location of the Channel Islands, air travel is a key connection for those traveling to the UK mainland. Blue Islands offers quality connections from Jersey, while Alderney offers most services from Guernsey.
The history of Blue Islands dates back to 1999under another name, Le Coq Airlink, operating Britten Norman Islanders, at this stage he was only concentrating on freight from Bournemouth to Alderney Island (ACI). Passengers were finally welcomed on the road in 2002.
Fast forward a year, and the airline was then carrying over 20,000 passengers a year, renaming itself Rockhopper. In February 2006, the airline changed its name again to Blue Islands, and has seen continued growth, carrying over 65,000 passengers across the islands that year. The airline then began to focus on destinations in Britain and continental Europe.
In 2009 the airline decided to operate only the ATR, and 2016 the carrier became a franchise partner of Flybe, grew in size and reached 415,000 passengers that year. Next Flybe's collapse, Blue Islands regained control of its network and went from strength to strength.
Sources: Jersey Evening Post, Manx Radio