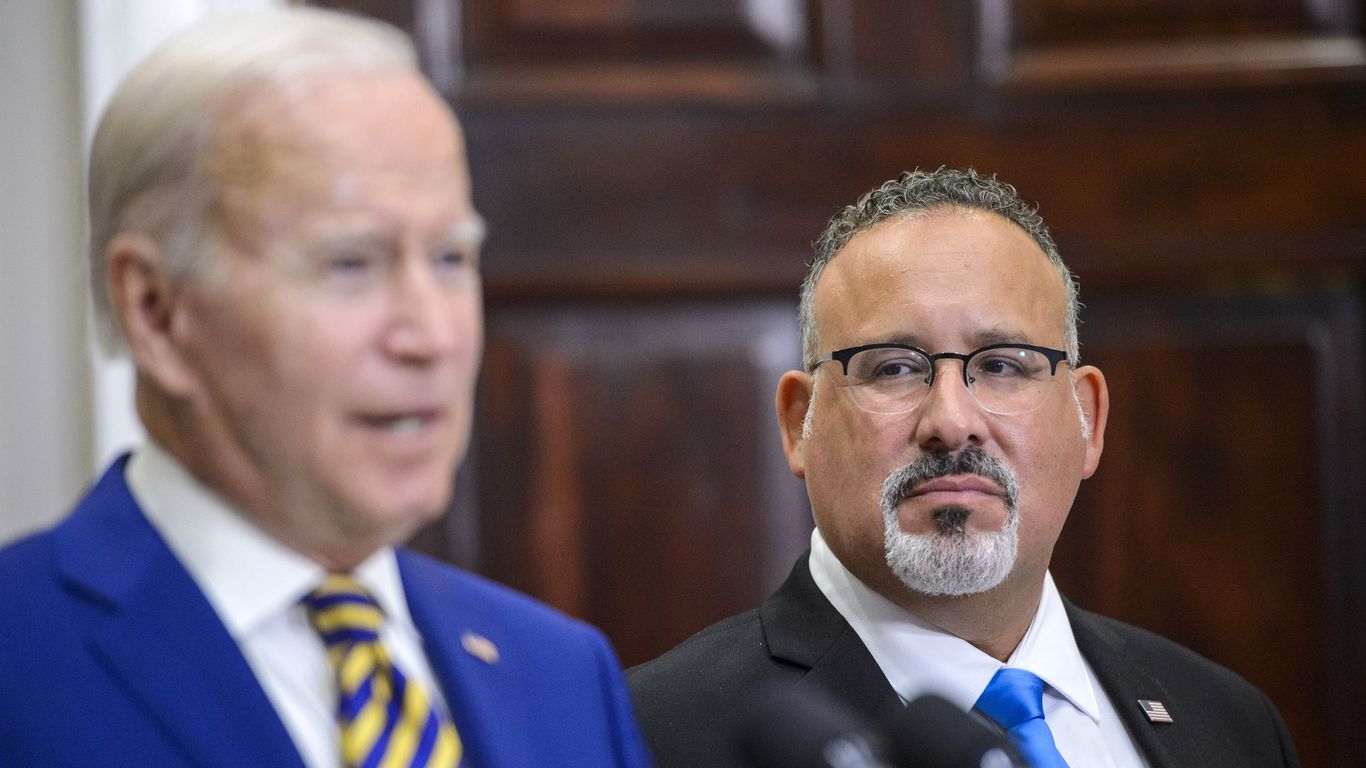 Department of Education cancels $1.5 billion in loans for Westwood College students
The Department of Education announced on Tuesday that it would forgive $1.5 billion in student debt for 79,000 students who attended the old Westwood College.
The big picture: The news comes less than a week after the Biden administration announced a broad student loan forgiveness for millions of Americans.
The Department of Education said Westwood College lied to students about the value of its programs, as well as their future job prospects.
Earlier this month, the Department of Education canceled all remaining federal student loans to borrowers who attended ITT Technical Institute for more than a decade for similar reasons.
The department "has now approved $14.5 billion in waivers for nearly 1.1 million borrowers from which colleges have benefited," according to Tuesday's announcement.
Driving the news: "The Department has […] concluded that the school engaged in widespread misrepresentation of the value of its degrees to the employment prospects of students and graduates," the statement read.
The department said it would repay federal student loans for borrowers who attended any Westwood College location between Jan. 1, 2002, and Nov. 17, 2015. The school closed in 2016.
What they say : "Westwood College's exploitation of students and abuse of federal financial aid places it in the same circle of infamy occupied by Corinthian Colleges and the ITT Technical Institute," said the Department's undersecretary of Education, James Kvaal, in the ad.
"Westwood operated on a culture of false promises, lies and manipulation in order to profit from student debt that plagued borrowers long after Westwood closed," Kvaal added.
Go further: Student Loan Forgiveness in the Hands of an 'Understaffed and Overcommitted' Agency