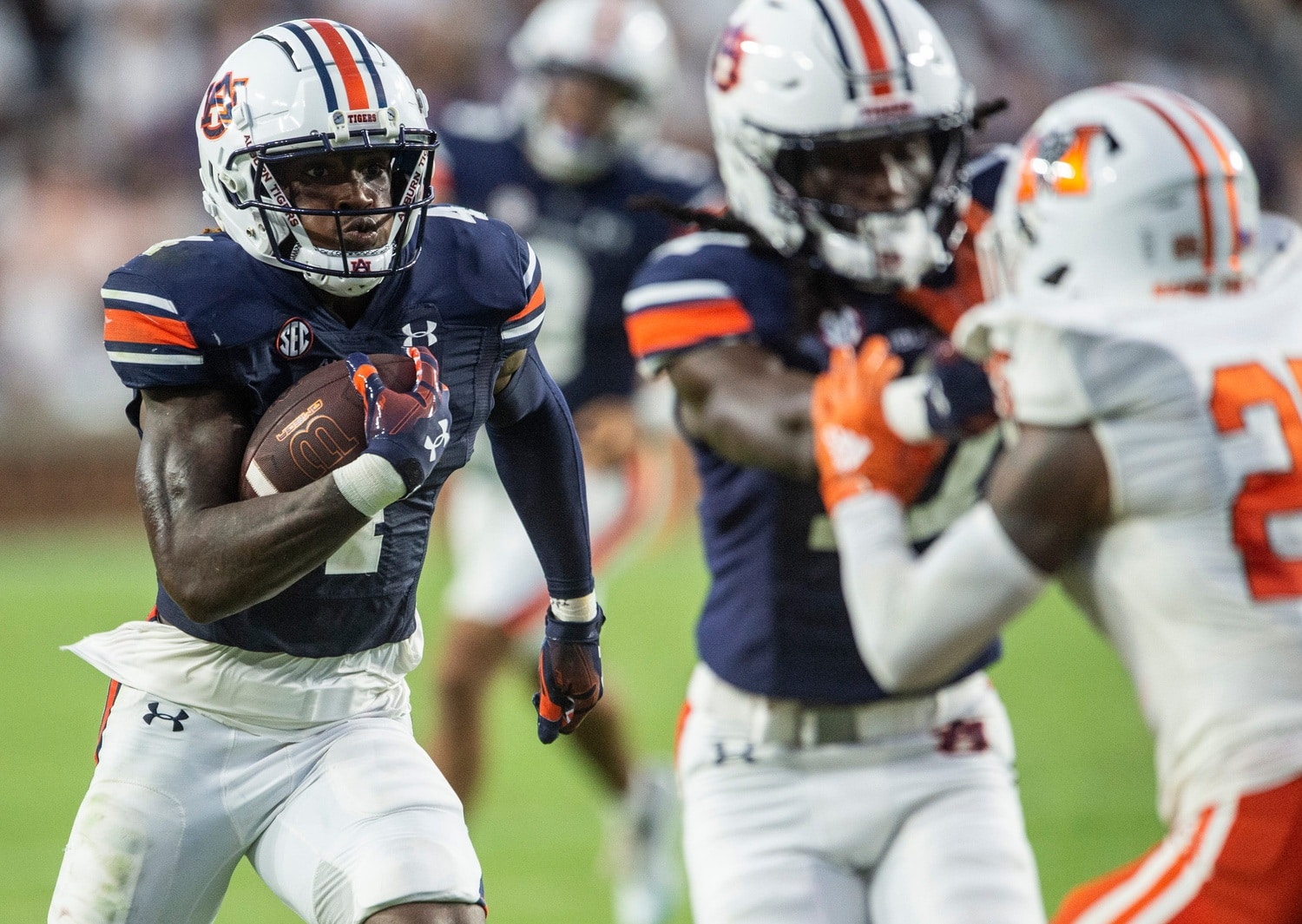 Auburn Tigers launch NIL apparel program with Dyehard Sports
The Auburn Tigers are finding ways to provide opportunities in the wild Wild West that is the world of NIL in college football.
No, it's not amazing CVC advertising, but Auburn's collaborative NIL program with Dyehard Sports makes a lot of sense from a player and fan perspective.
Dyehard is an apparel company that now offers Auburn fans the ability to create custom Auburn gear "using the name and number of their favorite student-athlete."
That's great for fans because, as NFL jersey sales will tell you, the name on the back of the jersey is often just as important as the name on the front.
It's also great for gamers. A portion of the revenue will go directly to the player whose name, image and likeness will be found on the apparel.
"This partnership between Auburn Athletics and Dyehard Fan Supply represents a win for Auburn student-athletes and fans," said Auburn associate athletic director Djenane Paul (h/t AL.com). "The Auburn family will be able to purchase clothing, jerseys and merchandise from their favorite players, with a portion of the proceeds directly benefiting the student-athlete whose name, image and likeness is depicted."
One would imagine running back Tank Bigsby will be a fan of this new offering. He rushed for 1,099 yards and 10 touchdowns last season and had 147 yards and two touchdowns in Auburn's season-opening win over Mercer. Tight end John Samuel Shenker could also be a big winner in this new setup, because who doesn't want Shenker on the back of a jersey?